RICHMOND, RI, May 16, 2022 — The Preserve Sporting Club & Residences, one of America's premier luxury resorts and sporting clubs, has been accepted into membership of Preferred Hotels & Resorts – the world's largest independent hotel brand that represents more than 650 distinctive hotels, resorts, residences, and unique hotel groups across 80 countries. The Rhode Island resort is now the newest experience available within the Preferred Hotels & Resorts L.V.X. Collection, as well as the newest member of Preferred Residences. Featuring the finest accommodations coupled with attentive, engaging, and exclusive personal service, the Preferred Hotels & Resorts L.V.X. Collection offers worldly and illustrious hotels, located in vibrant city centers or destination escapes, to provide guests with notable inspirations and memorable experiences through exceptional dining, entertainment, and spas. Preferred Residences, meanwhile, is a global collection of sophisticated residential accommodations that represent the highest level of living with luxury. Distinctively designed and exquisitely appointed, residences in this collection range from beachfront bungalows to contemporary city-center apartments, all of which are located in the world's most desired destinations and feature an array of services and amenities to offer the convenience of a hotel experience within the comforts of a residence setting. "We are thrilled to partner with Preferred Hotels & Resorts, the world's largest independent hotel brand," said Paul Mihailides, Chairman & Founder of The Preserve Sporting Club & Residences. "We offer an extraordinary product here with unmatched facilities and services for our guests and members. Our goal with this partnership is to introduce The Preserve to an audience who appreciates world-class experiences with the help of Preferred's global sales, marketing, and operations services." The Preserve Sporting Club & Residences is a one-of-a-kind destination that is located on 3,500 acres in Richmond, RI, and home to an enticing lineup of outdoors experiences. While staying in luxury accommodations that include single-family homes, townhomes, and more, guests can enjoy an 18-hole golf course, tennis, zip line, mountain biking, hiking, canoeing, and kayaking, rock-climbing wall, and 10 fly fishing ponds. The Preserve is also home to the nation's premier shooting sports facility and amenities such as a state-of-the-art spa, a Safari Tent experience, and a series of "Hobbit Houses." "We are delighted to welcome The Preserve Sporting Club & Residences to the Preferred Hotels & Resorts portfolio as a member of our L.V.X. and Residences collections and as the latest independent luxury property in the New England area," said Dan Coyle, Executive Vice President of the United States and Canada for Preferred Hotels & Resorts. "More than ever, our loyal guests here in the United States and globally are seeking unique lodging options that offer outdoor activities and wellness experiences. The Preserve meets and exceeds this expectation with a wealth of soft adventure and nature focused programming that appeals to a variety of travelers." All guests of The Preserve Sporting Club & Residences are now eligible to enroll in I Prefer Hotel Rewards, the brand's points-based loyalty program with more than 4 million travelers currently enrolled globally. Complimentary to join, I Prefer members earn points redeemable for cash-value Reward Certificates, Elite status, and other special benefits upon eligible stays at more than 650 participating hotels and resorts worldwide. Preferred Hotels & Resorts brings strategic advantage to hotel owners, operators, and management companies through brand prestige and global operating scale, supporting the goals of its member hotels by providing strategic group, corporate, and leisure sales, integrated marketing solutions, comprehensive revenue management, global connectivity through reservations services, progressive distribution technology, and individualized guest support. Every property within the portfolio is required to maintain the high-quality standards and unparalleled service levels required by the Preferred Hotels & Resorts Integrated Quality Assurance Program. Through its five global collections – Legend, L.V.X., Lifestyle, Connect, and Preferred Residences – Preferred Hotels & Resorts connects discerning travelers to the singular luxury hospitality experience that meets their needs and life and style preferences for each occasion. For reservations and more information about Preferred Hotels & Resorts, visit
www.PreferredHotels.com
.
About Preferred Hotels & Resorts
Preferred Hotels & Resorts represents the finest and most diverse global portfolio of independent hotels and independent hotel experiences. Five distinctive collections allow one to craft their own inspirations as they travel the world in search of memories and new opportunities. To help ensure the highest levels of customer satisfaction, Preferred Hotels & Resorts requires that each of its member hotels conform to the Preferred Standards of Excellence™, renowned quality standards that are measured by yearly anonymous on-site inspections carried out by professional third-party experts.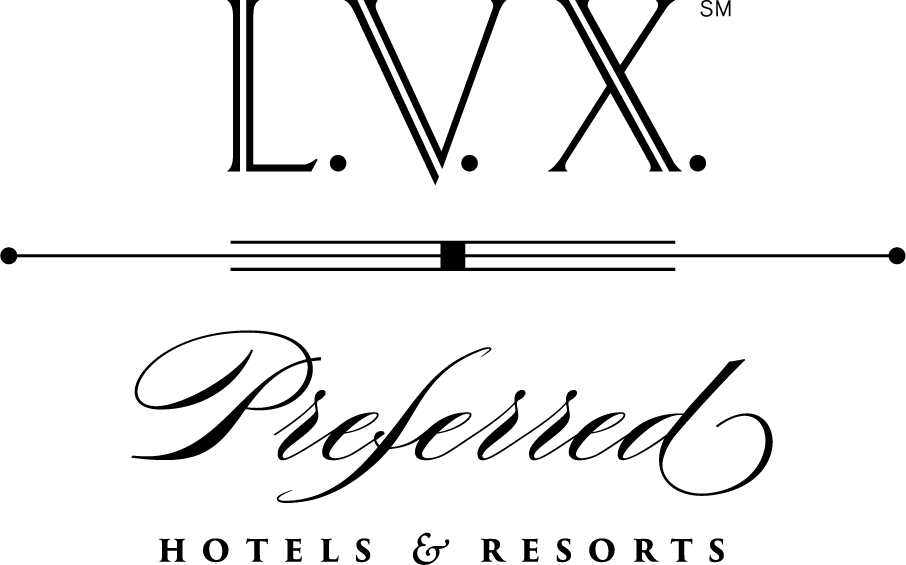 L.V.X.
Upscale luxury. Sophisticated style. Exclusive service. Experience an exceptional and elegant collection of unique properties in desirable destinations around the world. Expect choice accommodations. Exceptional dining and spas. Attentive service. Outstanding amenities. Enduring memories.